Hey!! As I'm working on the finishing touches of the PLAN for my bathroom, I put together this little collage.
The vanity is actually mine (along with the sink), as is the flooring. I really don't like the flooring, but I have no choice. The vanity used to be a dining room table, but give me a saw and well....
I wanted to put 3x6 subway tiles on the wall going up 3.5 feet, but I don't want to spend the money. So, either I'll scratch the idea, paint them on like in the following picture, or do wainscoting.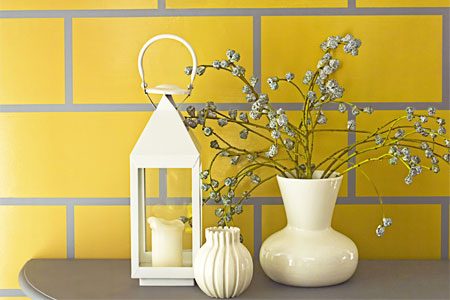 Here are some particularly lovely bathrooms of which I got lots of the inspiration.
Thoughts? Opinions? Thanks!!