Welcome to Pretty Little Lady Design!
So you want to know about me, eh?!
Well, my name is Katherine (or Kae). I'm a college super-senior.
I fritter away my
time
learning,
singing, blog browsing, sleeping, canoeing,
petting kitties, hugging trees,
playing bananagrams, watching Gilmore Girls,
and, of course, designing.
My summers are spent up in Northern Minnesota and Canada with my fellow crazy nature hippies. Decorating has been a hobby of mine since
a very young age.
I remember spending over an hour in the paint
section of Home Depot, when I was 8 years old, picking out colors for my bed
room. Indecision resulted in both blue and purple on opposing walls. I'm still very much that way. Anyone who knows me would never be surprised to find me rearranging furniture at 3 in the morning or on Pinterest instead of writing a paper. (Shhh.)
I love experimenting, building, crafting, and having tons of fun!
The current life goal is to become a Realtor, invest in real estate, restore historical buildings, and renovate run-down homes. But, hey! Who really knows where I'll end up?
This whole bloggy thing is just for fun, and to document my changes and progression as a designer.
Questions? I'd be glad to answer them! Comment or shoot me an email at

prettylittleladydesign@gmail.com
Enjoy! :)
Visit my website,
here
, while you're at it!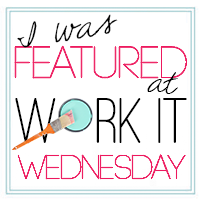 and
here
(The Turquoise Home)! (whoa.)